At the time of installing photovoltaic systems we are facing a great possibility of installation methods both for the design of the system and for the ground connection of the same. That is, the difference is made by the installation mode, and in this case we will analyze two common methods of specific ground connection photovoltaic arrays, and we will emphasize their specific requirements.
However, what is the grounding system? If you have doubts about it, or do not remember this topic well, we tell you quickly.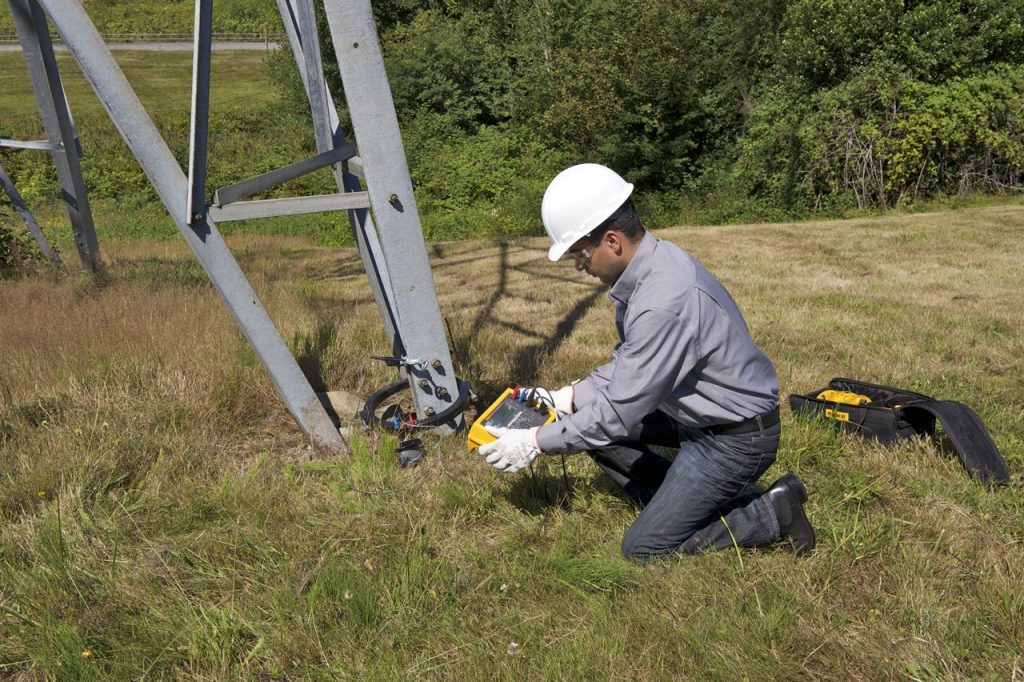 The grounding system is essential in any electrical installation and aims to:
Limit the tension of the metal masses with respect to the ground.
Ensure the performance of the protections.
Eliminate or reduce the risk of a failure in the electrical equipment used.
In other words, the grounding system is a safety backup for all types of electrical installations. In this way, a good assembly of photovoltaic modules of this type is essential to maintain safety.
Now, there are two types of PV arrays for ground connection: using the EGC cable (Equipment Grounding Conductor), or through WEEBs. Below we will show its features and specifications.
EGC Wired Module Arrangement: Photovoltaic modules are mounted on the structure with mechanical clamps and clips that are not designed to be grounding conductors.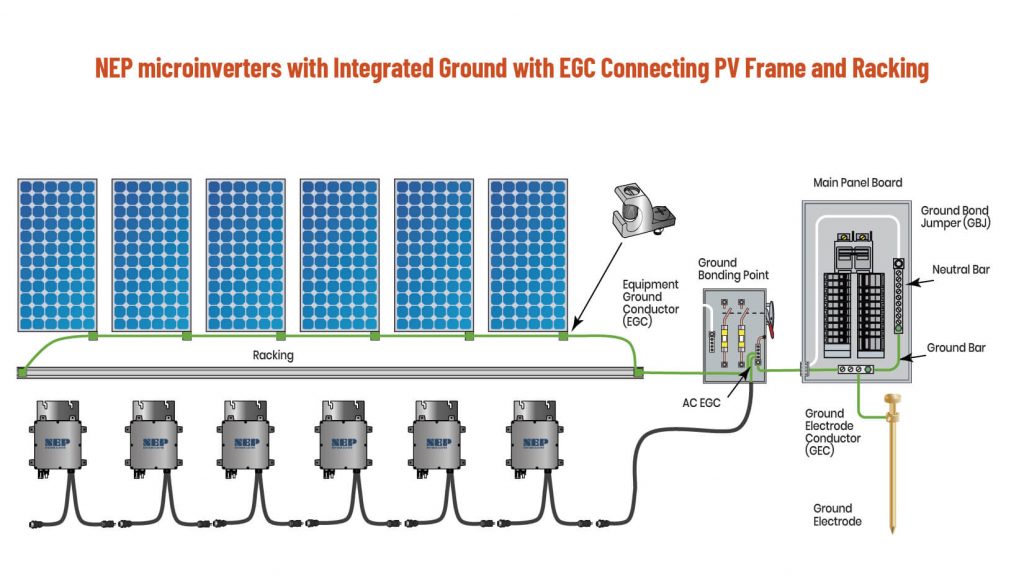 According to the National Electric Code (NEC) 690.43, all exposed metal must be grounded. An EGC provides a conduction line for the structures and frames of the photovoltaic modules. The EGC is connected to each photovoltaic module frame and all members of the shelf. It can be connected to the AC EGC which is then connected to the alternating current (AC) ground system.
Arrangement of modules with WEEBs: The WEEB equipment joining washers can be used to connect the photovoltaic modules to each other or to the structure in order to ground the equipment.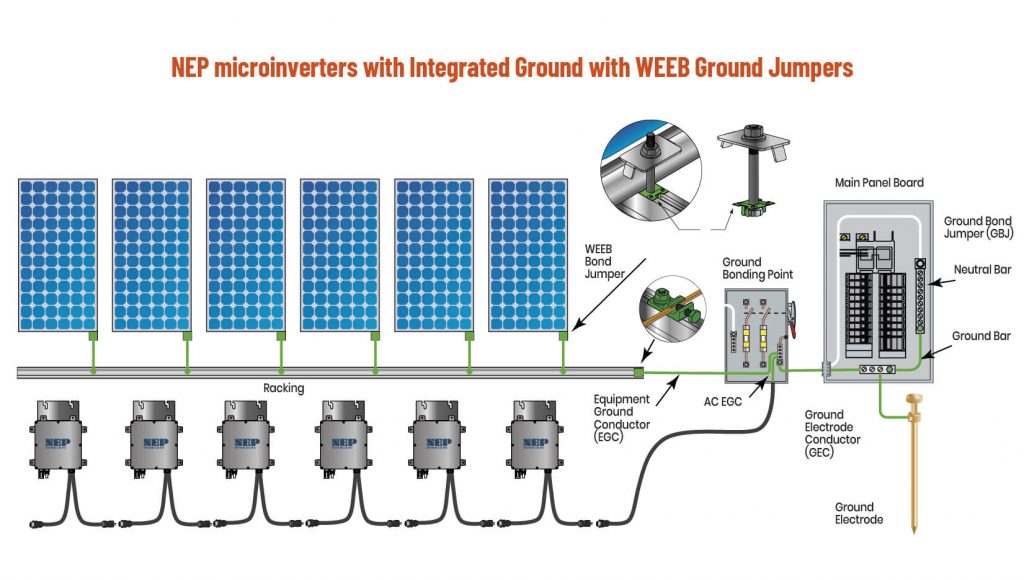 According to NEC 690.43 and 250.136 (A), these washers allow the equipment to be electrically connected to mounting structures that are connected to the ground and the electrical connection connects the equipment frame to the ground.
Important: in order to be considered grounding, the mounting structure must be connected to a grounding driver of the equipment. It should be noted that WEEBs can only be used as part of the EGC system.